Most people don't give much thought to toilet fixtures until they come across the Kohler toilet brand. Several Kohler toilets have been in production since they started the brand in 1883. In this post, you'll find a review of the best Kohler toilet with 11 rough in on the market today.
Reviews of the Best Kohler Toilet With 11 Rough In Measurement
We have chosen the Kohler Cimmaron Comfort Height toilet as our best-rated Kohler toilet because it features great technological innovations. You will immensely enjoy its Class Five flushing technology, offering you effective cleaning of the bowls while disposing of its waste. This toilet gives you an excellent piece of its Aqua Piston canister — you'll enjoy every bit of your flushing with its 360-degree water-flowing ability.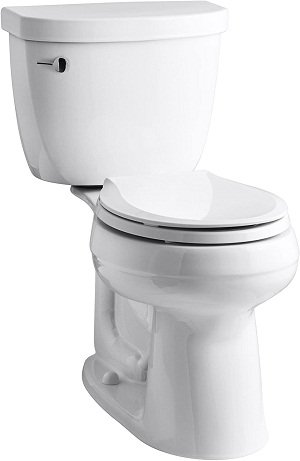 Quick Features:
It has a DryLockTM System
It has a comfortable height with an elongated two-piece single flush
It has an easy-to-use Aqua Piston canister
Superb K-4418 tank and K-4309 bowl
2: KOHLER Santa Rosa Toilet (Best for One-piece Toilet with More Bowl Space)
We included the Kohler Santa Rosa Toilet on this list because it comes at a relatively cheaper cost than most brands produced by Kohler. It provides one of the best comforts for you because it comes with a big bowl which makes for an easy sitting position for most adults. Besides, men will enjoy the opening, which is primarily for urination. You will also enjoy its superb flushing and cleaning ability because, like the Kohler Cimmaron Comfort Height toilet, it has an Aqua Piston canister.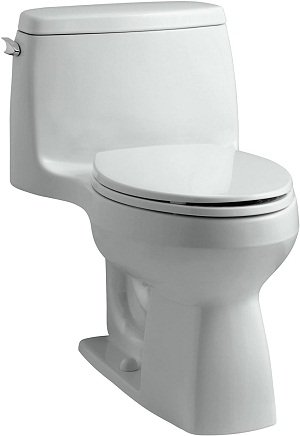 Quick Features:
Excellent flush valve of canister
Comfortable height its elongated one-piece single flush
A 1.28 GPF
Brevia Quiet-Close Seat.
Although the Kohler Memoir Stately Toilet is one of the most expensive toilets on our list, it gives you some premium benefits, such as its elongated bowl, which further enhances a comfortable sitting position. You will not have to worry too much about the sudden removal of the fitting bolt because it comes with better-fixed hardware concealed within the trap way. Besides its attractive look, you will enjoy the fantastic single flush system of this toilet.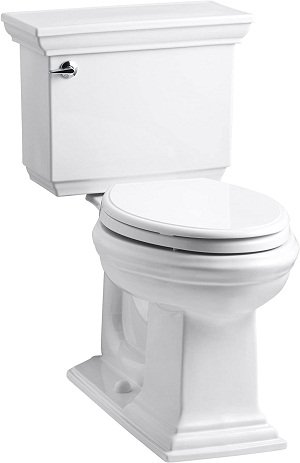 Quick Features:
The trip lever consists of left-handed polished chrome.
Great K-4434 tank and K-5626 bowl.
A 1.2 GPF
Good comfort height of two-piece elongated single flush.
4: KOHLER Tresham Toilet (Best Narrow Tank Toilet for Great Sitting)
The Kohler Tresham Toilet is another expensive two-piece toilet on our list. Many people love it because of its elongated bowl, which gives an extra bit of sitting comfort. The elegance of this toilet is that it comes in different colors, and it is designed with an excellent architectural appearance to give you the best of after-flush cleaning. Besides its elongated bowl, it is one of the few toilets from Kohler, featuring a height of about 2 inches more than your standard toilet. It is a very durable leak-free toilet due to its tough sealing material, which isn't exposed.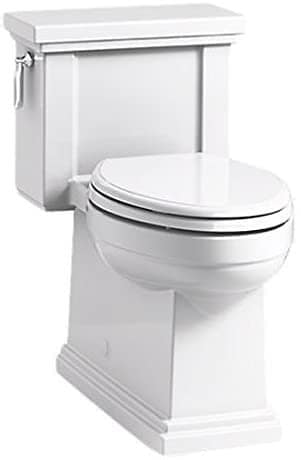 Quick Features:
It comes in several colors for an easy pick.
Its elongated bowl provides maximum comfort and space.
A 1.28 GPF.
The Kohler Wellworth Toilet is very suitable for you if you have limited space in your home, especially if the sink and shower have taken over most of your bathroom space. Another great feature of this toilet is its easy-to-use lever, which can pick the exact volume of water that fits your flushing needs. This toilet can be best for you if you are not looking for any fancy and space-occupying lavatory.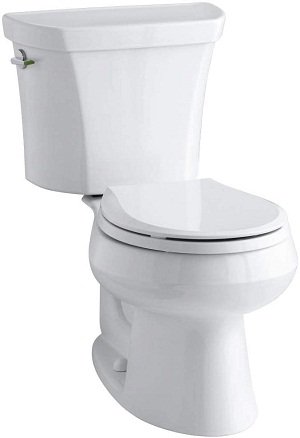 Quick Features:
It is a two-piece toilet with a round front bowl.
It features a dual flush of 1.1 to 1.6 gallons per flush.
The glazed trap way is about 2 1/8 inches.
It meets the guidelines for flushing by the EPA.
One of the best features of the Kohler Kelston Toilet its superb cleaning ability — you should not expect to see any clogged stain after flushing. This toilet is also among many of the Kohler toilets that feature the Aqua Piston canister, enhancing easy water conservation. We like this toilet because it has a sleek design, making it the ideal choice for any bathroom.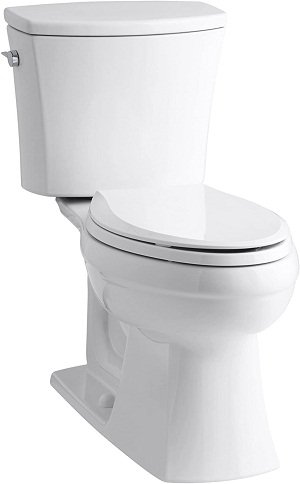 Quick Features:
It is a single flush toilet with an elongated bowl and 1.6 gallons per flush.
It has a left-handed trip lever.
It is a two-piece toilet with an easy-touch canister flush.
It has a great and comfortable height.
Although the Kohler Highline Classic Toilet also uses a 1.6 GPF rating, it is highly effective against any difficult flush. This toilet offers the advantage that most other water-saving toilets do not offer — you would not need to flush repeatedly to get down your waste. Besides, your toilet will be sparkling clean because it would have removed every clog in the flushing process.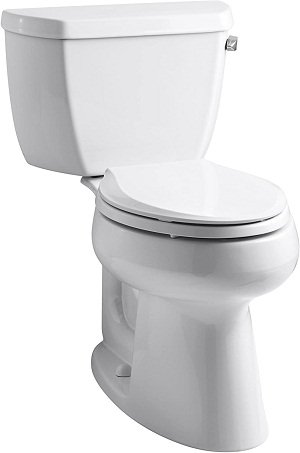 Quick Features:
It comes with a pressure-assisted flushing system.
It has a Sloan Flushmate valve.
It features a 1.6 gallon per flush capacity.
It's an elongated two-piece single flush toilet.
The Kohler Devonshire Comfort Height Toilet is another toilet on our list with a great water-efficient system (1.28 GPF capacity). You're sure to get the best after-flush cleaning because it comes with Class Five Technology and Aqua Piston canister. It comes in a more modern appearance and has a curved surface compared with other Kohler toilet brands. This appearance gives it a timeless look, and you can be sure that it is made from sturdy materials.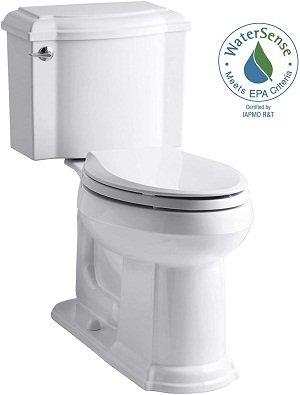 Quick Features:
It comes with Class Five Technology.
It is an elongated, comfortable height two-piece single flush toilet.
It features a 1.28 gallon per flush capacity.
It comes with the Aqua Piston canister.
Many people prefer the Kohler TwoTM Corbelle Comfort Height Toilet because it gives the desired visual appeal through its Victorian-style lever trip. We highly recommend this toilet for individuals looking for a blend of vintage antiques within a modern-styled design. One of this toilet's unique features is its CleanCoat technology, which ensures thorough scrapping of debris wastes off your bowl. The ReadyLock system also makes it easy for you to install the toilet quickly, even without drilling.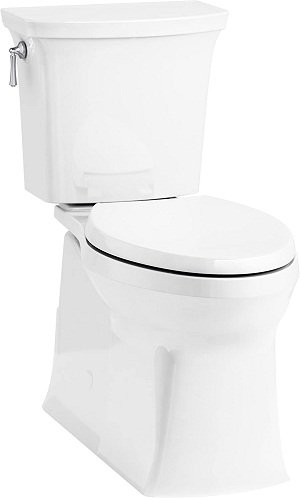 Quick Features:
It uses 360-degree revolution technology for its swirl flushing.
It cleans easily and uses a ready-lock system.
It features a 1.28 gallon per flush capacity.
It is a two-piece, comfortable height single flush elongated toilet.
Like the Kohler Santa Rosa Toilet, the Kohler San Souci Toilet is another best Kohler toilet on our list with a very small and compact design. It is pretty more expensive than most other Kohler toilets and has been built to have both the bowl and tank in a single unit one-piece toilet — this makes it easy to clean. Its low profile appearance makes it an excellent secondary toilet. You will find this toilet amazing because of its pretty design, which is a breakaway from the regular bowl and tank toilet appearance. You will surely enjoy this toilet, even if you have limited space in your bathroom.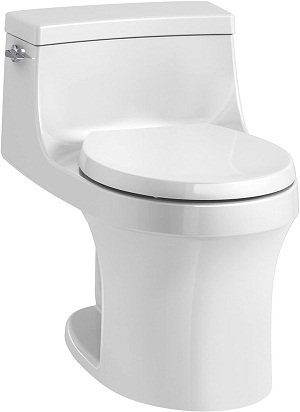 Quick Features:
It uses a 1.28 gallon per flush system.
It uses a powerful Aqua Piston flush type.
It has an elongated bowl shape that is tall and knee-friendly.
The bowl is a floor-mount in one-piece.
The Buyer's Guide for the Best Kohler Toilet with 11 Rough In
Now that you have seen our list of best-rated Kohler toilets, it is more important that you know the exact feature you are looking for before purchasing any of these pressure-assisted toilets. In this section, we give some insights into how you can choose any of these toilets and get the best features you want. 
Who Needs this Product?
You can be sure that the different best-rated Kohler toilets that we have considered so far are good for both children and adults. You only have to choose the exact features that fit what you want. Aged people can also choose from the wide range of toilets that offer them a great sitting position and comfortable use and flush.
Why You Should Consider the Kohler Toilets
Indeed, the Kohler toilet brand is popular throughout the world due to its fantastic toilet designs and other useable features that make them loved by most individuals. Some of these features include:
1: The Use of Smart Technologies
Most Kohler toilets are installed with motion sensors, which enable you to perform seemingly challenging tasks easily. Unlike other conventional toilet models, you can control these Kohler products using the remote, which helps you put on the night LED lights and alter the seating temperature to use the air freshener seating temperature.
2: Kohler Products Are Environment-efficient
Kohler manufactures toilets that conserve water. The EPA WaterSense guideline states that toilets should not use more than 1.28 gallons per flush. Kohler is producing toilets that use as low as 1 gallon of water per flush. Besides, most of Kohler's toilets have a self-cleaning system through a cleaning agent that accompanies the toilet's tank.
3: Kohler Toilets Are ADA-Compliant
Because Kohler cares about the customers' needs, they strive to make toilet models easily accessible and useable by any person. That's the reason why their manufactured toilets follow the guidelines that ADA provides.  Some of these guidelines include the 17-19 inches toilet height, touchless flush system, etc.
4: Great Flushing System
One of the unique features that Kohler develops for its toilet is the 360-degree Revolution Technology, which ensures that many clogged satins are removed via the flushing action. Many of these toilets feature Aqua Piston canister, enabling evenly-distributed water flow from the bowl's interior to exterior parts.
5: Great Design and Appearance
If you are particularly fashionable, you will be able to select from the several ranges of designs that Kohler produces. You can always choose from the more minimalistic corner toilet, the classic designs, or the more sophisticated model type from Kohler's catalog. If you like, you can also decide to choose the specific kinds of accessories that will accompany your toilet.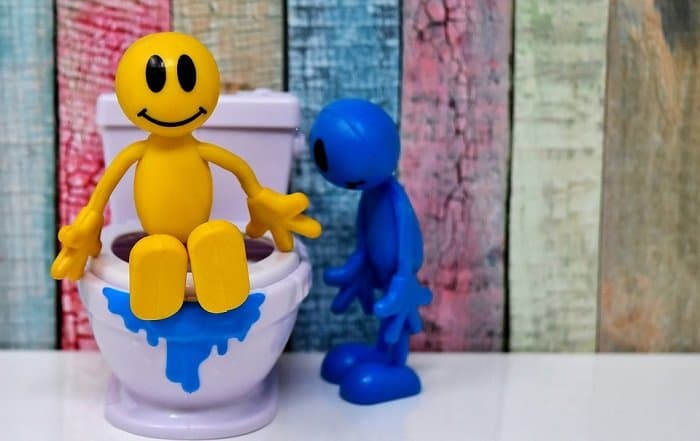 What to Consider When Purchasing Kohler Toilets with 11 Inch Rough In
The type of toilet you pick will depend on many factors that may range from the bowl size to how tall the sitting position can be. Remember, any uncomfortable sitting position may prevent proper use of your toilet.
Another question that often arises among several toilet users is whether the toilet will clean well or not. You should know that toilets may not be 100 % efficient when it comes to cleaning, but many of the options we have rated here can give the sparkling cleanness you want.
Before purchasing that toilet, you may deem it fit to look at the various considerations we have discussed below.
What Shape Do You Desire
When we talk about the toilet's shape, we are inadvertently talking about the bowl shape itself. You can either choose between the elongated form of the toilet bowl or the round one. Expect to see more of an oval-front-shaped bowl that stretches out when you want the elongated shape-type toilet. The round toilet doesn't reflect the perfect round shape per se but is closer and less elongated. It does not extend as far out as the elongated type of bowl.
If you have a small space, you should use the more compact elongated bowl-shaped toilet because it is more suited to cramped-up areas. Besides, the elongated toilet will give you the best sitting position, and you would not need to worry about any spillover or accidents as a result of its use. However, if you don't want the toilet bowl's protruded shape disturbing your leg, you may opt for the round bowl-shaped ones.
What Design Type Will You Want?
There are basically two types of designs from Kohler: the two-piece and one-piece designs. The two-piece toilets are not molded, making them get easily damaged between their two sections. This two-piece toilet features a typical traditional design that makes it cheaper than the one-piece option, especially if you are keen on budgeting.
Unlike the two-piece toilets, which can easily get damaged from their middle section, one-piece toilets have both the toilet and its tank in a single design. This ensures that they take less space in your bathroom since they do not have any gap in their middle. This type of toilet is difficult to design and is more expensive than the two-piece toilets. A huge setback of the one-piece toilet is that it is heavy and uneasy to remove. You may even need to replace the whole toilet if there is damage to any of its compartments.
How Tall Do You Want the Seat to Be?
The total height of the typical traditional toilet is between 15 to 17 inches, including its seat. You can easily get on and off a tall toilet which may be up to 19 inches in height. Such heights are good for tall people, those with disabilities, and aged people since they can quickly get on and off the seat without supervision. But some people may not like it because such a tall toilet can restrict bowel movements.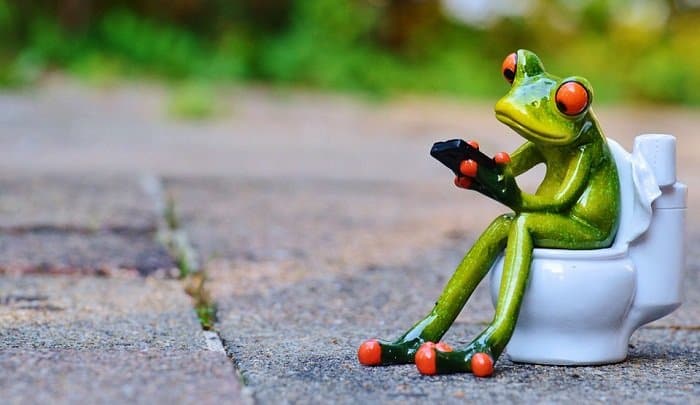 What Type of Flush System Do You Want?
A good toilet flush system will allow easy water transfer from the mains to the bowl when flushing. You can always determine whether you want a toilet with the gravity system of flushing or a pressure system.
The pressure system of flushing makes use of air to force the water into the bowl. The advantage of the pressure system is its ability to dislodge any clogged waste and improve a toilet's overall cleanness. But due to the force it uses to dislodge water into the bowl, the pressure system makes too much noise when flushing. Another downturn of it is that it always delivers the flushing water forcefully at once, which might not seem good enough to some people.
The gravity system of flushing makes use of the water weight to push away the bowl wastes. The water runs down from the bowl top by gravity pull and is delivered directly to the wastes. The advantage of the gravity system is that it is quieter than the pressure system. However, the gravity system may not be an effective clog remover if you are particularly concerned about having a sparkling toilet.
How Expensive Is the Toilet
Some Kohler toilets are quite expensive, while others are relatively cheap. It all depends on your budget and what you desire. A typical floor-installed Kohler toilet may cost anything between $200 to $800 depending on the accompanying features and model. But the wall-hung toilets are more expensive and may range from $1,500 to $2,000. The choice will always be yours.
FAQS
Below are some frequently asked questions that may be bordering you. We have provided answers to these questions.
I want my toilet to have a different color. Is this possible?
You can always select from the ranges of colors provided by Kohler for some of their specific model of toilets. Although the white color is predominant, Kohler also has off-white and almond colors and some other great colors that will meet your specification.
Are seats provided with Kohler toilets?
Although you are likely to see many of the Kohler models with seats when browsing through the list of what you want to buy, not all Kohler toilets are manufactured with comfortable seats. You may want to check out the listing to ensure the one you want to purchase will have a seat. If not, there are several options of seats like heated seats, bidet seats, or LED night seats that you can always buy with your toilet.
Is a wax ring included in the Kohler toilet?
The wax ring is usually placed between the drain-pipe and the bottom of the toilet seat. Although most recent toilets have wax rings, not all Kohler toilets do. So, be prepared to buy a separate ring if your favorite toilet does not come with a wax ring.
Wrapping Up
Now that you have the list of our best Kohler toilets with 11 inch rough in measurement, you may consider our best pick (KOHLER Cimarron Comfort Height Toilet) due to its comfortable height, easy sitting position, and excellent flushing system. It is budget-friendly, but if you prefer a fashionable toilet, you may choose the more expensive Kohler Memoir Stately Toilet or the Kohler Tresham Toilet.
Next time you need a great toilet that follows the EPA and ADA guidelines with advanced technological features, you can always check our list of the best-rated Kohler toilets.