Swiss Madison LLC is a family-owned manufacturer of bathroom fixtures that was founded by Mendel Greisman, who is also the CEO. The company is headquartered in Dayton, NJ, United States. Swiss Madison® specializes in manufacturing quality wall-hung and one-piece toilets. Since the company entered the bathroom fixtures industry, it always focuses on building a unique brand that offers superior bath products, great service delivery, and the most competitive pricing.
Before buying any bathroom fixture, many people are often on the fence when it comes to choosing the right brand. That is why most of the successful brands on the market put some extra effort in advertising and marketing themselves extensively to become household names. But is Swiss Madison a good toilet brand? Read on to learn more.
Quality Bath Products
The manufacturer has a lot of confidence in its products, and that is why the original purchasers of their products can get convincing warranties. The company uses top-notch quality materials and unique craftsmanship in manufacturing durable products that can conveniently serve you for several years.
Moreover, Swiss Madison offers to replace its customers' products in part or fully, at no charge, if the products are deemed to be defective under normal installation, maintenance, or use. In case of such claims, you'll need to provide proof of purchase. However, it's important to remember that you can't hold Swiss Madison responsible for any damages caused by users at installation or due to misuse of their products.
That is why the company recommends that you hire a licensed, professional plumber to handle the installations and maintenances. Besides, the company is not responsible for any expenses that you'll incur when installing or removing their toilets in your bathroom. It's your responsibility as the consumer to know and comply with all the local building and plumbing codes. The company doesn't make any implications that their products comply with these codes.
Effective Products
Swiss Madison describes their bath products as 'well made forever.' This is to hint that the designs of their toilets are not only reliable but also durable. By reading through the consumer reviews of many of their past customers and the general ratings that their products receive online, we believe that their claims are true.
For instance, several satisfied consumers of different models of Swiss Madison toilets have concurred that Swiss Madison toilets are very efficient in rinsing the bowls. You'll have peace of mind that their powerful flushing technologies efficiently flush all the waste down the drain without leaving any fecal matter that'll lead to disgusting odors throughout the bathroom.
Innovative Designs
If you're thinking of remodeling your old bathroom to give it a contemporary look, then Swiss Madison has you covered. The sleek, chic designs of their toilets will add a touch of modernity and sophistication to your bathroom in unimaginable ways. You don't have to break a bank to get that sleek appearance of bathrooms that you only see when you visit the bathrooms in high-end apartments or hotel rooms.
Swiss Madison has some of the most modern toilets on the market designed for every budget, the small and big spenders alike. So, even if you're working on a tight budget or simply looking forward to a minimalistic bathroom renovation project over the holidays, Swiss Madison will provide you with the right solution.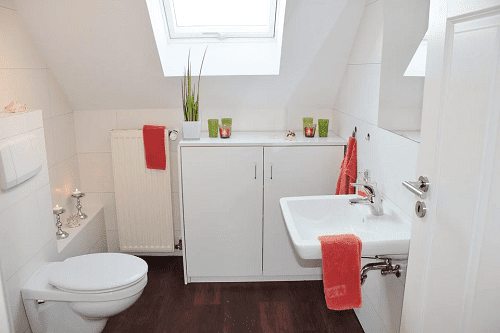 Versatility
Working with a brand with a team of professionals in various fields within the sanitary ware industry comes with its perks. Swiss Madison specializes in manufacturing other sanitary items, including baths, sinks, vanities, bases, and showerheads.
This means that if you're satisfied with one of their fixtures in terms of reliability, durability, and efficiency, you can choose only to have Swiss Madison bath products in your home. And since different experts at the company exchange design and engineering ideas when brainstorming new production ideas, you can expect nothing but the best.
A lot of research goes into developing different designs and piecing together the best materials in the industry to produce the best Swiss Madison toilets. They beat their closest competitors in terms of manufacturing bathroom hardware that has modern themes.
You can either choose single or dual flush designs, and either floor mounted or wall hung styles, as well. This gives you a lot of versatility when choosing a toilet model that satisfies your specific needs. Some of their best product offerings include, but are not limited to, the St. Tropez, VOLTAIRE, Ivy, CHATEAU, AND Concorde.
Unique Design
The skirting on many of their toilet models hides the trapway. If you combine that with their popular one-piece design, Swiss Madison offers you a unique toilet with a smooth and sleek external design.
Today, Swiss Madison toilets are hands down the best toilets on the market as compared to most of the other popular toilet makers in terms of design and functionality. While it's important to settle for the most successful toilet model on the market, such as the T-0019, there are other vital considerations to make. For example, you should keep in mind that the plumbing fixes and the siphon sizes of the brand new toilet are crucial considerations.
You can also decide whether you want a one-piece or two-piece toilet. While a one-piece toilet is great in residential and commercial settings, most of the toilets that we come across in public places such as restaurants, hotels, or even at some workplaces are two-piece toilets. Two-piece toilets come with a toilet tank that is capable of holding two gallons of water and a separate bowl where the user seats. This is a rather old model of toilet that is fast being replaced by modern designs such as the Woodbrightbath one-piece toilet. In most cases, the prices of the newer one-piece toilets is around $50-$200 more than that of their older counterparts, the two-piece toilets.
Conclusion
Overall, Swiss Madison is a household name you can trust to give you good value for your money if you're shopping for the right toilet for your bathroom. Whether you're remodeling an old bathroom or building a new one in your house, you can rest assured that Swiss Madison won't let you down. If you have any comments or questions, feel free to include them below, and we'll be happy to respond.