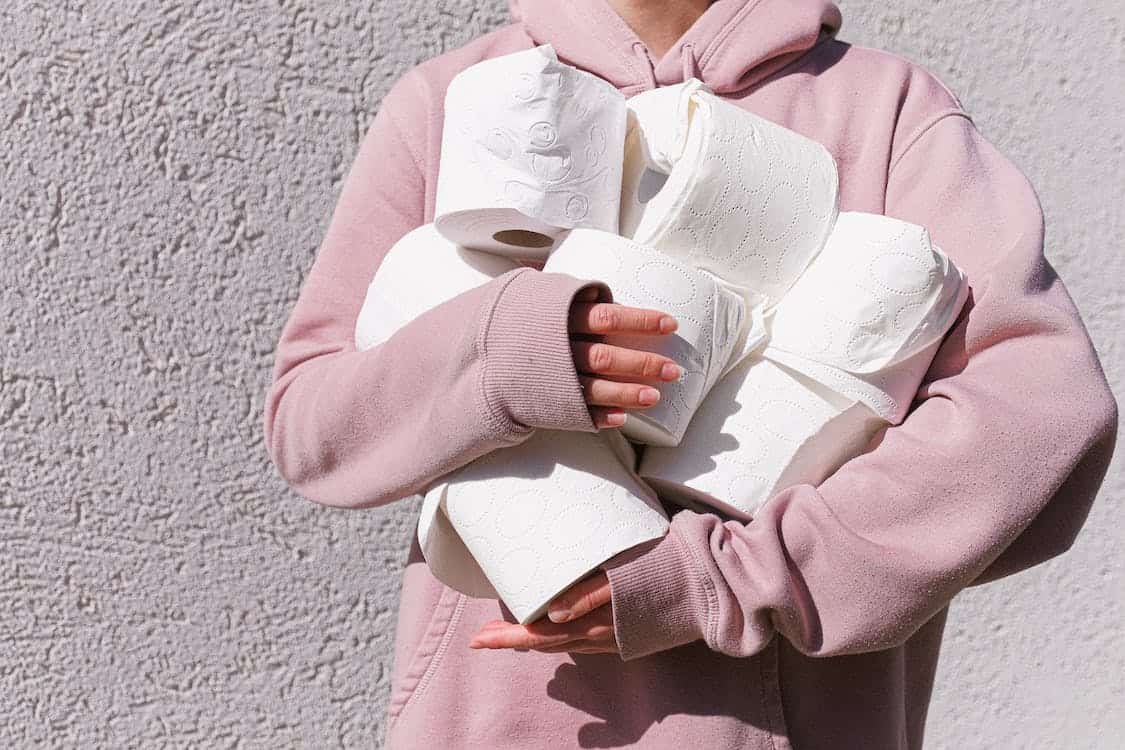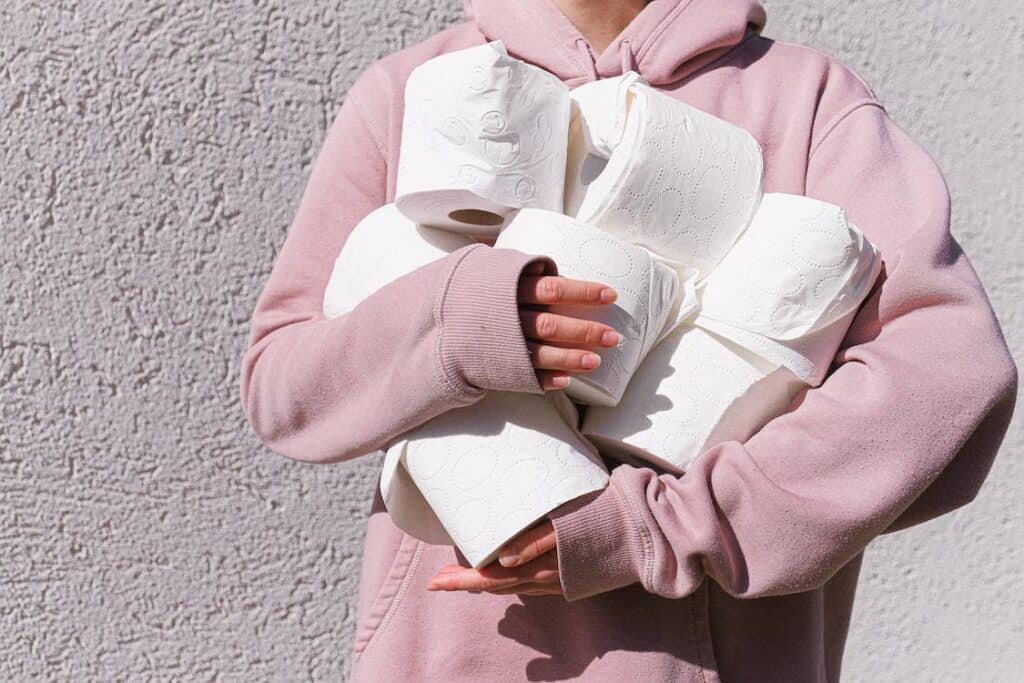 Wondering why anyone would use hypoallergenic toilet paper? Trust me; many people out there are allergic to regular tissue papers. Regular toilet paper products incorporate harsh chemicals into their manufacturing process, which may cause allergies for people with sensitive skin.
And, since we all respond to the call of nature, at least once or a couple of times a day, it's important to get all the comfort you deserve when it's time to wipe it away. The best toilet paper for allergies is particularly beneficial if you have a sensitive behind.
Using traditional fluffy and scratchy tissue papers only works to add more irritations, not to mention the possibility of infections. Some toilet paper products are also notorious for clogging septic drains, especially if you have a low-flush toilet or an up-flush toilet that shreds solid waste before pumping upwards to a septic tank or sewer line.
In the comparison table below, we've highlighted some of the most important features of each product. You'll find more detailed information about each product later in the article.
The Best Hypoallergenic Toilet Paper Reviewed
In this list, you will find the best toilet paper for sensitive skin to help you avoid all the irritations that come with regular tissue papers. We focused on ultra-soft, absorbent, and hypoallergenic toilet paper brands that are free of chemicals, making them ideal for sensitive skin.
Depending on your needs, budget, and preference, here are the top 10 hypoallergenic toilet paper models that don't clog toilets:
This ultra-soft hypoallergenic toilet paper offers great value for your money and comes with 6 rolls of toilet paper with 300 sheets of paper for each roll. A single pack is equivalent to 4 rolls of a regular tissue paper brand, so you can save a lot of money with this one.
What makes Charmin Ultra Gentle Toilet Paper perfect for people with sensitive skin is that the tissue has been integrated with lotion for a soothing effect. It won't grate or chafe your skin, and that's why it's recommended even for people with sensitive and irritated skin.
The product is also dermatologist-tested, so you can rest assured that this toilet paper won't irritate your skin. It has undergone stringent tests to ensure that it is safe for use on sensitive skin. For the record, it's the only toilet paper product with a touch of soothing lotion.
It is not as absorbent as Charmin Ultra Soft, and it doesn't have a wash-like texture like the Charmin Ultra Strong. But, it borrows a lot of positive attributes from both models. It does not rip apart and leave you dry, and it's extremely gentle as a cotton pad.
Other than its hypoallergenic properties, Charmin Ultra Gentle Toilet Paper is also safe for self-flushing toilets and septic tanks.
This premium quality toilet paper is made with more than 50% plant-based products while the other half is comprised of recyclable materials. If you're looking for an extremely eco-friendly toilet paper for sensitive skin, this could be your ideal choice.
Aside from being a hypoallergenic toilet paper with eco-friendly properties, the Aria Earth Friendly TP has a pretty big size of 821.3 square feet, an impressive number of sheets per roll (308), and a strong 2-ply layer.
The seventh generation toilet paper is considered to be one of the most recommended toilet papers for sensitive skin, and that includes the skin on female intimate parts.
Not only that this sustainable toilet paper comes from a reputable toilet paper brand, it is also cruelty free as it comes from fully recycled paper, making it an excellent choice for all vegans and nature lovers there. No virgin wood pulp has been used in making this particular toilet paper.
The tissue is 2 ply, making it very durable while allowing it to remain soft and anti septic so as to avoid causing skin irritation.
Furthermore, this recycled toilet paper goes through a very strict manufacturing process which ensures that it remains totally chlorine free, making the toilet tissue safe for use even on sensitive or damaged skin of the vagina.
That is not all, however: This unbleached toilet paper easily dissolves in the septic system, helping to avoid clogging and is much more evenly made than most other recycled papers, making it truly stand out amongst its competition.
This fully recycled toilet paper is much friendlier to the environment than traditional toilet paper, while also featuring extremely soft toilet tissue which is excellent for soft skin on the vagina.
Finally, the seventh generation toilet paper has been recommended by many dermatologists, who all agree that this environmentally friendly toilet paper is a great choice for easily irritated skin.
It is well known that bamboo toilet paper is extermely durable, making it a great option for long lasting use. If you are buying toilet paper in bulk and expect it to last you for months, then a bamboo toilet tissue paper is a much better alternative to recyclable toilet papers.
While less eco friendly and more expensive than low quality 1 or 2 ply budget toilet paper, the 3 ply bamboo toilet paper from The Cheeky Panda beats traditional toilet paper in almost every category.
The 3 ply thickness further improves the already great durability of bamboo fibres, and it makes the paper completely lint free. This means that you will have to use less toilet paper than you otherwise would, even if you opted for another brand of organic toilet papers.
In addition to this, The Cheeky Panda bamboo toilet paper is also chemical free, as it wasn't made from post consumer recycled material.
Even other bamboo toilet papers cannot compete with it thanks to its plastic free packaging, which cements its spot amongst the best organic toilet papers as it prevents any chemicals from the packaging contaminating the paper itself.
Finally, the Cheeky Panda bamboo toilet paper is available in a 24 unit mega roll pack, meaning that you won't have to worry about purchasing a new one too often.
This hypoallergenic toilet paper is made from natural bamboo pulp. The product is completely free from BPA and other artificial ingredients and fragrances, making it perfect for people with skin sensitivities or allergies. while remaining an affordable toilet paper for those operating on a tight budget.
It doesn't contain harmful dyes and chemicals, and each package comes with 48 rolls of 400 sheets of 2-ply tissue paper each.
The tissue paper also doesn't shred easily, meaning that no toilet paper residues will remain stuck on your skin.
You can rely on the eco-friendly functions of this toilet paper as well. If you are looking for a safe and gentle toilet paper but you don't like using the recycled models, this is the best choice for you.
If you are looking for an organic toilet paper that even the natural resources defense council would have no issue recommending, then look no further from the Amazon's own Presto brand.
This organic toilet paper comes in a massive mega roll pack, is almost completely lint free, and as it uses recycled materials it is also more environmentally friendly than many traditional toilet papers.
Another benefit of this ultra soft toilet paper is that it can be easily flushed as it is not too dense or rigid and it decomposes in rather quickly in the pipes, reducing the danger of clogs occurring in your sewage system.
Finally, it is also quite affordable, costing less than most other toilet papers in the same category, even options such as cloud paper.
The Cottonelle Ultra GentleCare Toilet Paper is a rather unique product that contains both aloe and vitamin E. This is something that you wouldn't expect to find in most toilet rolls, and that's why it's recommended for people with sensitive skin or skin conditions like eczema.
You will love its wavy texture as well. It efficiently cleans your bum without chafing your skin. After every wipe, you leave the bathroom feeling clean and fresh. It is also three times stronger than an average toilet paper, so it won't easily tear while using it.
If you're looking for the best toilet paper for sensitive skin, then this is something you should purchase. Aside from its healthy ingredients, the toilet paper is also strong and much more absorbent as compared to other toilet papers on the market.
To sum it all up, the toilet roll is strong, absorbent, and extremely gentle on the skin, making it one of the best hypoallergenic toilet paper products you can find in the market.
Bim Bam Boo is another brand in the toilet paper industry that has chosen to go the bamboo-style. The Bim Bam Boo 2-Ply TP is made with 100% bamboo, making it extremely eco-friendly and easy on sensitive bums.
One outstanding feature of this hypo allergenic toilet paper is the impressive number of sheets per roll. While most toilet papers average at 200-220 sheets per roll, the Bim Bam Boo goes the extra mile by providing 295 sheets per roll.
So, if you're looking for a toilet paper that offers long-lasting use, the Bim Bam Boo Toilet paper tops the charts.
The toilet paper formula is also developed for better health. Aside from its velvety-soft nature, it has natural antimicrobial and hypoallergenic properties. As such, it has almost zero chances of irritations and possible infection.
Moreover, 2-ply sheets get you more use while maintaining strength, so it won't rip apart easily. But don't be fooled by its strength; this tissue paper breaks up easily upon contact with water.
Being extremely biodegradable, this tissue paper is clog-free and safe for even the most compact toilets as well as septic and sewer systems.
The Monkeylips Organic Green Tea Toilet paper is another health-focused toilet paper. Instead of using bamboo, the manufacturer opted for certified organic green tea. This tissue paper goes the extra mile to nourish and soothe your skin. 
Monkeylips tissue paper contains carotene and Vitamin A, making it the best toilet paper for sensitive skin. It eliminates irritation and also rejuvenates your skin. Moreover, it is unbleached and free of harmful chemicals and additives.
The Monkeylips organic toilet paper offers the much-need satisfaction of 3-ply tissue. Extra layers make it much stronger and more absorbent as compared to 2-ply versions. The hypoallergenic toilet paper also provides silky-smooth softness free of flyaway and dust.
Despite its 3-ply thick cushioning, this toilet paper dissolves and flushes easily down any toilet drain. So, there's a zero chance it will clog your plumbing system and call for a toilet plunger.
Last, but certainly not least on our list, is the Caboo Bathroom Tissue, made with natural bamboo and sugarcane. This all-natural toilet paper skips the trees and utilizes fast-growing bamboo and sugarcane fibers instead!
Instead of using extensive bleaching to get a clean white color that many people are accustomed to, Caboo doesn't use any chlorine but instead uses hydrogen peroxide, which is much safer for the environment and calm on the skin.
Besides hydrogen peroxide, the Caboo Tree Free toilet paper is chemical-free and doesn't use perfumes and parabens.
It's also BPA-free and hypoallergenic for those with sensitive skin. This toilet paper is also made from non-GMO, organically grown bamboo and sugarcane plants to create the safest product for your skin!
Since it's made of high biodegradable bamboo and sugarcane (bagasse), the toilet paper rapidly dissolves when flushed, making it safe for low-flush toilets as well as compost toilets.
You won't have to worry about your drain pipes clogging when using this hypoallergenic toilet paper.
How to Choose The Best Hypoallergenic Toilet Paper: Buyer's Guide
So, how do you strike the right balance between safety (both on your skin and your septic), eco-friendliness, and budget when shopping for hypoallergenic toilet paper?
Here are key considerations to take into account to help you find safe, comfortable, and affordable hypoallergenic toilet paper for sensitive skin.
1: Ingredients
Not all toilet papers for sensitive skin contain the same ingredients. Keep off any product that contains dyes, chlorine, and perfumes. Such ingredients are often laced with chemicals that can cause irritations and allergic reactions, especially for people with sensitive skin.
Check the ingredient list at the back of the pack and see if there are ingredients there that could trigger irritation or allergic reactions. Always go for unbleached or all-organic toilet papers, such as bamboo toilet paper or green tea leaves toilet paper.
2: Ply Count
Ply count affects the texture, strength, thickness, and absorbency of the toilet paper. The thinner the toilet paper, the rougher and more irritating it will be to your skin. So, always settle for a higher ply count of at least two. Single-ply and some 2-ply toilet papers might fray or tear easily while wiping.
3: Texture or Softness
A toilet paper with a rough texture can rub against your sensitive skin and cause redness and irritation. Go for something that has a smoother surface and that doesn't chafe the skin.
Unfortunately, there is no way to determine the softness of a toilet paper by just reading the package. Pressing your finger against the pack will just give you a general idea. But as a general rule of thumb, bamboo toilet papers seem to be the softest options you can find on the market – use that as a guideline.
4: Material Used
You may also need to consider the material used to make the toilet paper. If you're looking for hypoallergenic toilet paper, then you need to choose one made of natural ingredients such as bamboo, aloe, recycled paper, or gentle cotton.
Steer clear of any toilet paper that contains bleach, chlorine, dyes, or fragrances that can cause you some unpleasant allergies in the long run.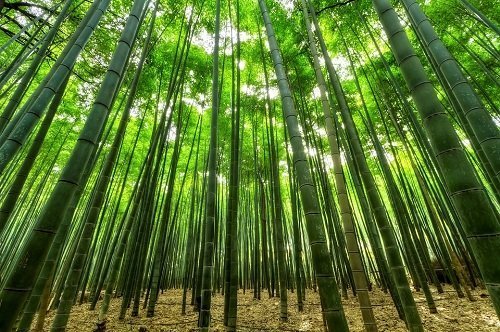 5: Rolls Per Pack
Another important thing you want to consider is the number of rolls in every pack. Typically, the more rolls in a pack, the more cost-effective the toilet roll is. Generally, you'll find 24 rolls in one pack, but some manufacturers pack 48 rolls per pack.
Make your decision based on how much toilet paper you use every month. If you have a bigger household, you might as well consider buying the 48 rolls per pack and save money.
6: Product Testing
One man's meat is another man's poison! Sometimes, it doesn't hurt purchasing in a small package for experimental purposes. Consider buying about four rolls, each of 2-3 different brands. Get a feel of each tissue and decide which one works great for your bum before buying in bulk.
7: Cost
Of course, you need to consider your budget. The best toilet papers for sensitive skin aren't cheap. You want to pick a hypoallergenic toilet that offers great value for your money.
To cut down on costs, consider buying in bulk. Some toilet paper brands such as Seventh Generation and Charmin Ultra Gentle even offer the option of automated ordering for considerable savings. You can typically save up to 15% on every purchase.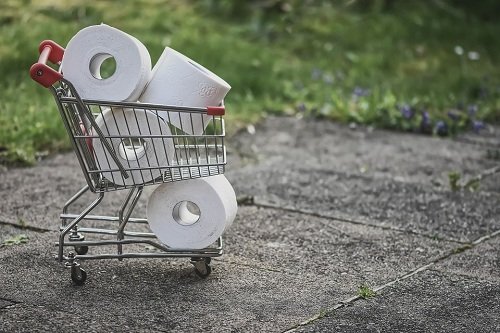 Frequently Asked Questions (FAQs)
Can you be allergic to certain toilet paper?
Technically, many people can be allergic to certain chemicals, such as fragrances used in many toilet paper products. This can sometimes result in vulvitis, a condition that usually manifests as itching, burning, swelling, or redness. If you notice such symptoms after using a particular tissue paper, especially perfumed ones, switch the brand or opt for hypoallergenic types.
What's the best toilet paper for sensitive skin?
Each of the hypoallergenic toilet paper models we have mentioned above is okay. However, the Monkeylips Organic Green Tea toilet paper provides ultra-absorbent properties and is formulated with Vitamin A and carotene. This helps to nourish the skin, making it safe even for people with the most sensitive bums.
What's the best gentle tissue paper for sensitive skin?
Again, all the hypoallergenic toilet paper brands we have featured here are great for sensitive skin. But if you're considering something extremely gentle on the skin, the Charmin Ultra Gentle, with an infused soothing lotion rises above the pack.
What's the best eco-friendly toilet paper for sensitive skin?
Although other hypoallergenic tissue paper models are just as good, bamboo toilet papers tend to be the real deal when it comes to eco-friendliness. They're stronger and sustainably sourced. So, the WHOLEROLL Organic Bamboo Toilet Paper, the NatureZway Bamboo Toilet Paper, and the Bim Bam Boo 2-Ply Toilet Paper are all great picks.
Final Words
A delicate behind should be treated with the tenderness it deserves, and you'll need the best hypoallergenic toilet paper to achieve that. We've reviewed some of the best products to consider and offered a detailed guide to help you make an informed decision.
Hopefully, we've helped you narrow down your choices about which hypoallergenic toilet paper will work best for your situation as well as your budget. When you finally make your choice and purchase any of these products, feel free to share with us your experience and whether you'll advise someone else to pick the same!