The real estate market trends look favorable, but did you know that attracting a new home buyer can be more daunting than actually building the home? You need exceptional marketing strategies to stay ahead of the competition and sell more homes.  These four marketing tips are guaranteed to boost your sales regardless of the current value of your property or your location:
#1: Focus on Benefits Rather Than Features
As a homebuilder, you probably understand your target demographic. You have a clear picture of who they are, where they work, and how much they earn. However, sometimes we fail to ask what they actually want. What benefits do they hold dear? What are their priorities?
When you get to understand your clients' expectations and priorities, you'll be surprised that they may not be the same as your own wants and what you feel is good for them. Most homebuilders wrap up their sales pitches around the features of the product, such as the interest rate, green building materials, energy efficiency, and so on.
Change tact and focus more on the benefits that your product offers to the target clients, it's all they care about. So, instead of saying granite countertops, say durable, gorgeous kitchen surfaces. And, instead of "wireless audio system," talk of "great sound system for your home, so you won't have to plug your devices into wall sockets, and it's easy for your kids," etc.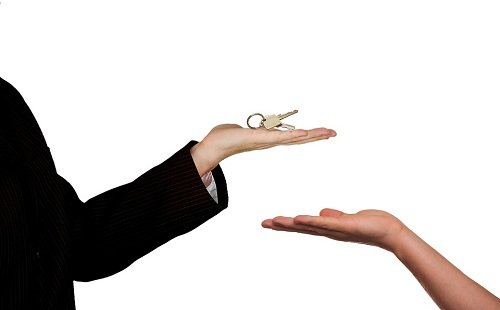 #2: The Detail is in the Bathroom!
Experienced real estate agents will tell you that they lost multiple sales due to an unpleasant bathroom or a missing bathroom in certain areas, such as the basement. Even with a nicely finished basement, without a bathroom, it's difficult to convince your potential home buyers to seal the deal.
Case in point: bathrooms are deal makers or breakers in a home sale. Most buyers will place a strict minimum on the number of bathrooms they desire. Although bathroom remodels may not necessarily recoup every penny you spent at the time of sale, they are some of the highest return projects you can ever do.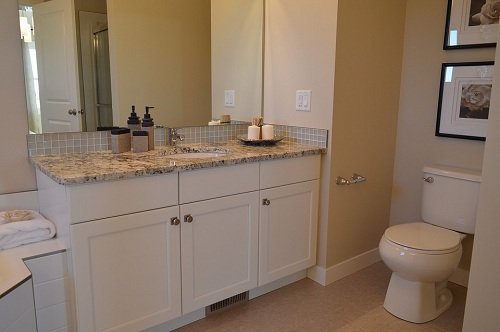 According to the Consumer Report, small, inexpensive bathroom updates can fetch you 2-3 percent more for your property. It's a great way to attract offers on your house and strike a deal faster. The catch is the little decisions you make such as installing marble tiles or gutting the tub. If bathroom remodeling is done correctly and in accordance with the local plumbing codes, homeowners can recoup 50 percent of the money invested into the project.
The easiest way to increase the value of your property includes updating worn-out items, creating a more functional space, and modernizing fixtures such as showerheads and vanities.
The "Joy" Factor
According to a 2017 home remodeling impact report by the National Association of Realtors, 75 percent of homeowners would want to be in their properties more after remodeling, and 65 percent actually have extra fun in their newly remodeled homes.
A new bathroom particular achieved the highest Joy Score of 10 while a remodeled one followed closed at 9.6. The Joy Factor typically indicates how happy you are with the remodeling project, so a higher number translates to higher satisfaction.
Overall, here are the top 3 bathroom remodeling projects with the highest ROI:
Vanity – If you want to see the biggest ROY on your bathroom remodeling project, consider revamping your bathroom vanity. Updating the vanity may include revamping or changing countertops, sink, and faucet. Today's home buyers often look for vanities with a comfortable height and granite countertops. Depending on your budget, you can find a wide range of beautiful and functional vanities to choose from.
Flooring – Replacing your bathroom's floor will give it a fresh new look. You can opt for less expensive ceramic or porcelain styles to save costs. Even engineered vinyl often looks like stone or classic wood but still offers the durability and waterproof qualities you need for a bathroom floor.
Tub/Shower – If you're dealing with a master bathroom, the modern trend is to get rid of the bathtub and install a spacious, walk-in shower. After all, how many times do you use your bathtub each year? Although soaking tubs are still a good option if there's adequate space, traditional whirlpool jet bathtubs are increasingly losing popularity. They often break easily and are difficult to maintain.
2. Use Professional Photography
The world is quickly shifting from text content to graphics. No visitor has all the time to read through the text description to understand your property. Ensure that every listing you make utilizes professional photography to vividly showcase your home. Poor-quality, blurred pictures can turn away potential clients while clear, vivid pictures will draw people to your property. Use lots of professional pictures on your web pages, online listings, social media pages, as well as brochures, editorials, postcards, and fliers.
3. Emphasize Tech
Today's home buyers are a technologically adept generation with high expectations of tech features their homes should support. Everyone buying a home today will want access to electricity and Wi-Fi for multiple devices. These are considered the basics, but several innovations are coming up and tech-savvy customers will want things like wireless audio systems, internet-enabled security cameras, smart thermostats, fridges, and so on. Bring out the tech-friendliness of your property in your marketing efforts to register more sales.
Finally, many customers will want to hear what other customers say about your product or service before they commit their money. If you have happy customers, ask them if you can share their story with other home buyers. A customer testimonial doesn't have to be detailed with personal information. It should simply answer questions on why they chose you and what made their investment worthwhile.